"Doug Smiths's Trailblazing Path: 30 Years of Performance Driven Change Impact
Doug Smith is the architect of Performance-Driven Change and Cohort Approach to scaling change. He is a former McKinsey & Company partner and author of books ranging from 19th century African history to the birth of the information age to managing change to the classic text about teams to a moral philosophy for the 21st century. Performance-Driven Change, like Strategic Doing, is grounded in core principles required to address complex problems and collaborations. The tools and methods have been used to drive both performance (real results) and change (new capabilities) across more than sixty different industries and fields – at both the enterprise as well as entire field level.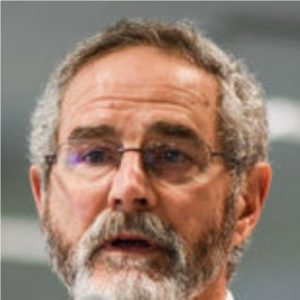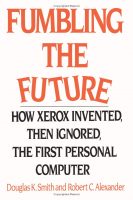 1988: Fumbling the Future
With its copier, Xerox was the first company in world history to grow a new technology to $1 billion in less than ten years. They could have been the second with personal distributed computing. But their leaders thought decisions would be enough for success when, in fact, shifting from analog to digital required both decisions and new skills and behaviors from the people of Xerox themselves.
1989: McKinsey Organization Performance Practice.
Team of McKinsey & Company leaders launch the Organization Performance Practice to help companies abandon "castle" responses (slow, hierarchical, functional) in favor of fast moving "tent" approaches required in a world of constant change in which strategic advantage depends on capabilities instead of position and teams instead of silos.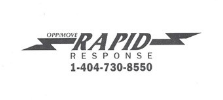 1990: Pioneering Knowledge Management
The Rapid Response Network serves as what management guru Tom Peters called the "centerpiece" of McKinsey's Organization Performance Practice efforts to get expertise into the hands of harried consultants across the globe within 24 hours. RRN avoided the trap of most early knowledge management efforts – and of most artificial intelligence/machine learning efforts today. How? By putting a "human in the loop".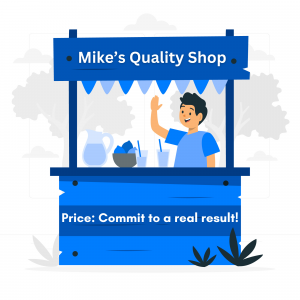 1991: Unparalleled Total Quality Results
D&B, like most services companies at the time, had obsessed over activities instead of results -- trips to Japan, visits to other companies, training internal experts and more – all having zero impact and no real change in quality. Mike Berkin decided on a radically different approach: starting the "D&B Quality Shop" in which folks only got help in exchange for committing to razor-sharp, short term outcome goals. The effort produced a 4,000-to-1 return on investment, later celebrated by Robert Schaffer in High Impact Consulting as the most impactful consulting effort of all those described in his book.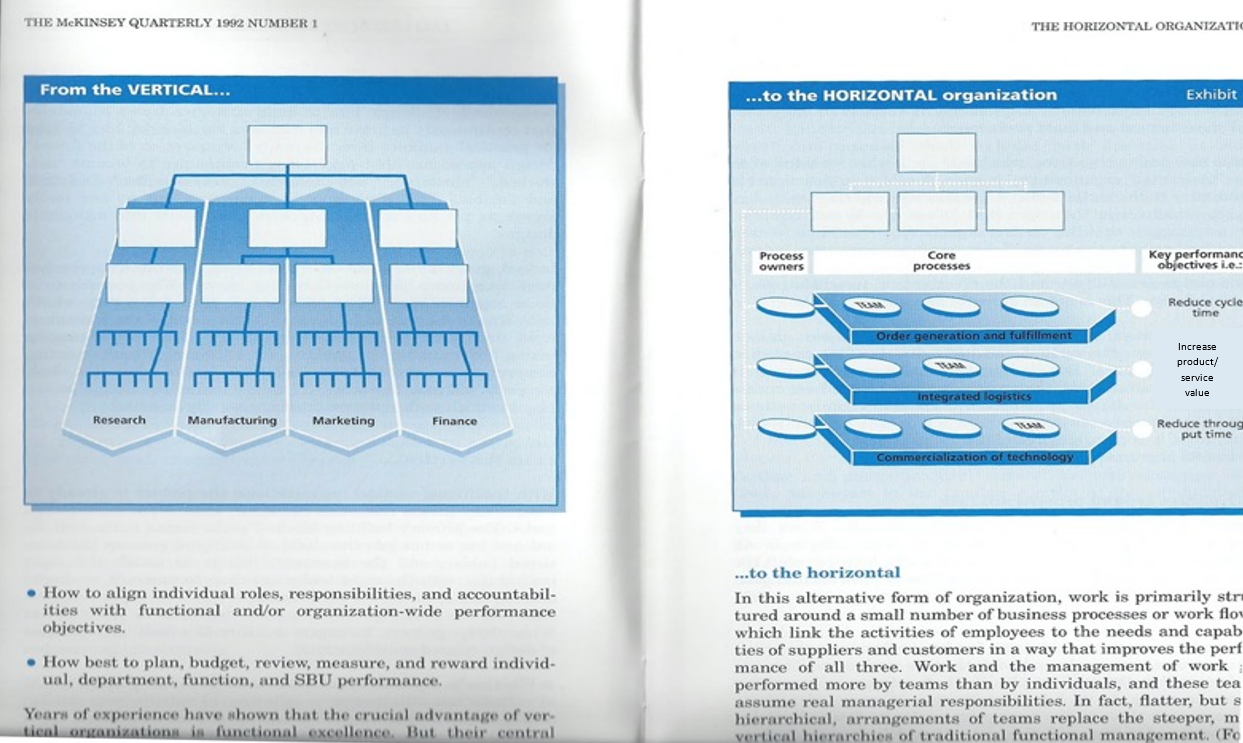 1992: Horizontal Organization
"Described by Fortune magazine as "the model for the next 50 years", Smith's horizontal organization design became a key part of the reengineering revolution.
1992: Strategic Insight Backed By Managing Change
After watching their market share plummet from over 90% to less than 50%, Amex Traveler's Cheque used a blend of strategic insight (they had much lower funding costs versus bank competitors) and performance-driven change methods to fundamentally shift the direction and skills of their "go to market" sales approach. Result: Market share rose above 75% after two years.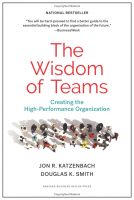 1993: Teams
"Performance is the primary objective of teams, not the desire to be a team". With this as the guiding principle, Wisdom spells out the key differences between the two management disciplines required for small group performance: the single leader discipline versus the six-part team discipline. Twenty years after being published, Forbes credited Wisdom with making teams an essential part of the management playbook.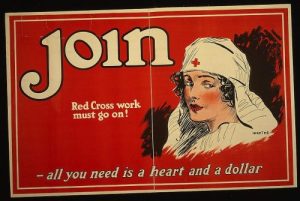 1995: Red Cross
In the early 1990s, American Red Cross didn't even rank in the top 50 fundraisers because they relied on The United Way. Then a scandal hit The United Way and the bottom fell out. A Red Cross team used performance-driven change to transform how the Red Cross network did fund raising, marketing and communications – all of which put Red Cross in the top 5 fundraisers in the U.S.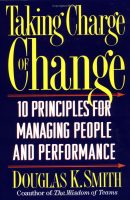 1996: Taking Charge of Change
Taking Charge of Change describes the essential differences between decision-driven change versus behavior-and-skill based change. Both demand decisions. But decisions alone are not enough when existing employees must learn new skills, behaviors, attitudes and ways of working together in order to implement those decisions. Then U.S. Senator Elizabeth Dole – who had personally experienced the power of using a focus on performance to drive real capability whil at Red Cross – called it "a 'must read' practitioner's guide on how to make change happen.

1996: The Following Part of Leading
In the Peter Drucker Foundation book, The Leader of the Future, Smith points out that everyone – including CEOs – must sometimes be followers in today's chaotic world. Everyone. Yet, no one wants to admit that "being a follower" is seen as something less than human. Zillions of books are written about leading. Just like, prior to the fall of the Berlin Wall, zillions of books were written about the fall of capitalism. In "The Following Part of Leading", Smith describes the both/and reality of successfully leading and successfully following.
1999: Make success measurable!
The essential handbook – including workbook exercises – anyone can read and use as a guide for performance-driven change.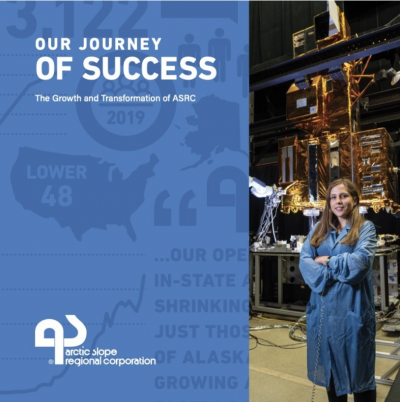 2000: Our journey of success
Kiita is the Inupiaq word for "Let's Go!" And that's what the people of ASRC did beginning in 2000. As then President Jacob Adams declared, "WE are the people of ASRC. WE are determined to WIN!" Using performance-driven change principles, ASRC went from a focus on revenue growth alone to building a revenue-and-profit machine that has distributed over $1 billion to their Alaskan Native shareholders.

2002: Achieving Excellence
Now in its third decade, leaders from hundreds of organizations have used the challenge-centric, cohort architecture of Achieving Excellence to fundamentally change the impact, results and capabilities of affordable housing in the U.S. According to the former head of Ford Foundation's affordable housing program, "Achieving Excellence is the best program for community development in the country, if not the world. It has produced a cadre of national leaders who are profoundly shaping the future of our field."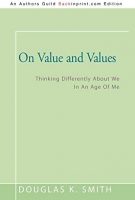 2004: On Value and Values
Describes how and why our legitimate concern for value (money, winning) and our legitimate concern for values (social, political, spiritual, environmental and more) have come apart in our 21st century world of markets, networks, organizations, friends and family. And, how and why we must reintegrate value and values in this same, now real world of organizations, networks and markets instead of fighting over nostalgic dreams of a world of place that has passed us by.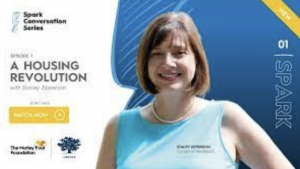 2004: A housing revolution
Stacey Epperson and her team conceive of NextStepUS and "manufactured housing done right" – an effort to celebrate and not revile manufactured housing as a key part of solving the affordable housing crisis.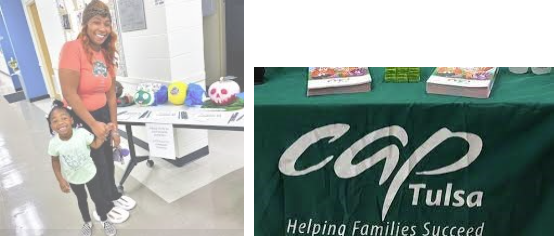 2007: CAP Tulsa
Steven Dow and his colleagues use performance-driven change to transform CAP Tulsa from an overly complex set of unmanageable services to a nation-wide leader in early childhood education PLUS a key leader in Tulsa's network of care. In doing so, they used a "grid strategy" to both anticipate and outperform the much more celebrated, yet deeply flawed, collective action/collective impact movement.

2007: Media Transformation Challenge Fellows
A digital tsunami wave disrupted journalism across the planet in the early 2000s. Instead of despair, Media Transformation Challenge Fellows from hundreds of news enterprises (legacy and new; global and local; for profit and not-for-profit) used the challenge-centric, cohort architecture and a focus on results instead of activities to drive industry transformation – as captured by these alum comments: "Nothing short of revolutionary", "Turned a back-of-the-napkin idea into a multimillion product", "Saved my business", "Game changer", "Easily 10 ways this investment paid off for my news enterprise".

2009: Actual, not theoretical, reinvention of government agencies
Scores of leaders across nearly ever agency of Georgia state government took advantage of the challenge-centric, cohort approach to drive unparalleled innovation including helping thousands of people find jobs through a workforce certification program, faster, lower cost web-based driver's license renewal, the first ever character-based prison, speeding up tax refunds, reducing mortgage fraud, reducing costly "temporary" disability designations, and charging private sector companies for valuable government information instead of giving it away free.

2012: All economics is political economics
From the mid 20th century on, far too many economists forgot that their field is actually a social science. Not a natural science. In their mania for mathematics and political power, they built the neoliberal economics ideology that is now destroying the planet. Econ4 was launched to change both the economics profession and common-sense understanding about how the economy works and should work.

2013: United Way
The United Way had to get beyond its history as a place-based intermediary between local companies and local service providers who want to make a difference. In our world of markets, networks and organizations, the new challenge is both national and local simultaneously. United Way teams used the challenge-centric, cohort approach to learn how to partner by actually partnering on a series of compacts in education, financial resiliency, housing and more.

2015: Table Stakes: Revitalizing Local Journalism
"Performance is the primary objective of change, not change." This fundamental principle of performance-driven change along with the 7 core pieces of audienceS-first journalism set in motion the Table Stakes effort to revitalize local journalism in the United States.

2016: Catalyst Miami
Catalyst Miami began with Miami-based non-profits, then expanded across the state – inviting leaders to use performance-driven change to drive both more results and new capabilities in health care, housing, economic development, education and more.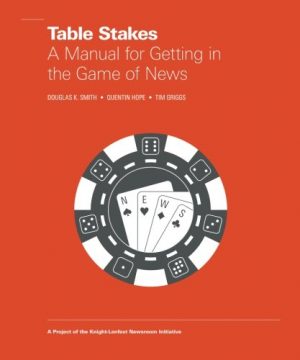 2017: "The bible for reinventing journalism" — Knight Foundation
This manual provides a detailed, step-by-step description of the core requirements for news organizations to stay viable in the 21st century. Said one journalist "I wish I had had this book five years ago."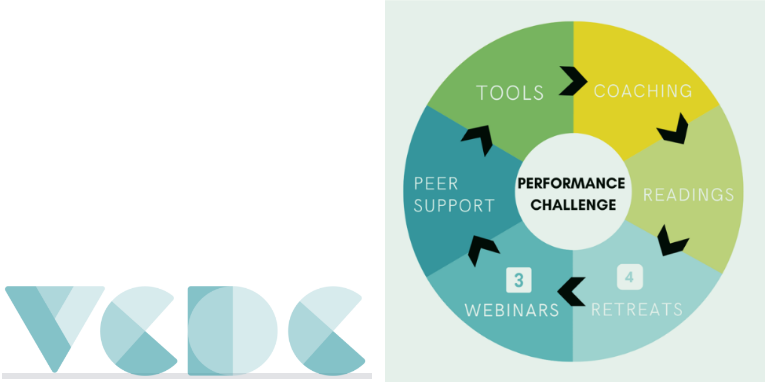 2017: The New P&L: Performance and Learning
Non-profit leaders across Virginia have taken advantage of Virginia Community Development Corporation's Mission Elevation program to "learn by performing". Eric Belsky, Director of Consumer and Community Affairs for the Federal Reserve believes putting a performance-challenge at the center in the cohort architecture for scaling change "reinvents executive leadership education" for the 21st century.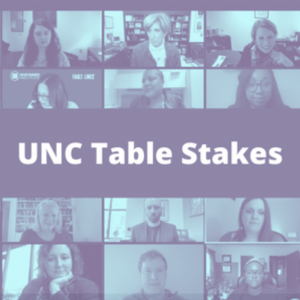 2018: UNC Table Stakes
Led by Charlie Baum and a team of performance-driven change coaches, UNC Table Stakes has transformed the landscape in local journalism in North Carolina and the Southeastern U.S.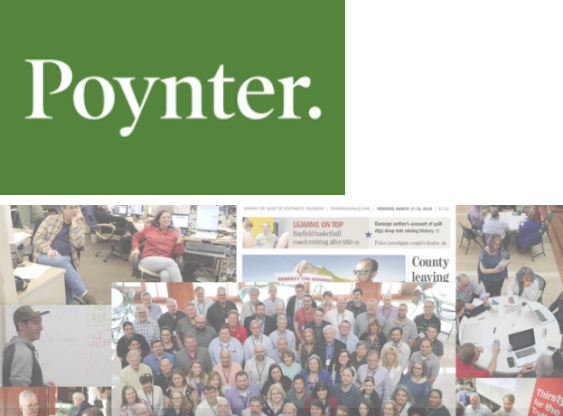 2018: Poynter.
Poynter's Table Stakes effort began as an experiment: could the power of performance-driven change plus the table stakes strategy work virtually? Scores of successful efforts later, the answer is "Yes".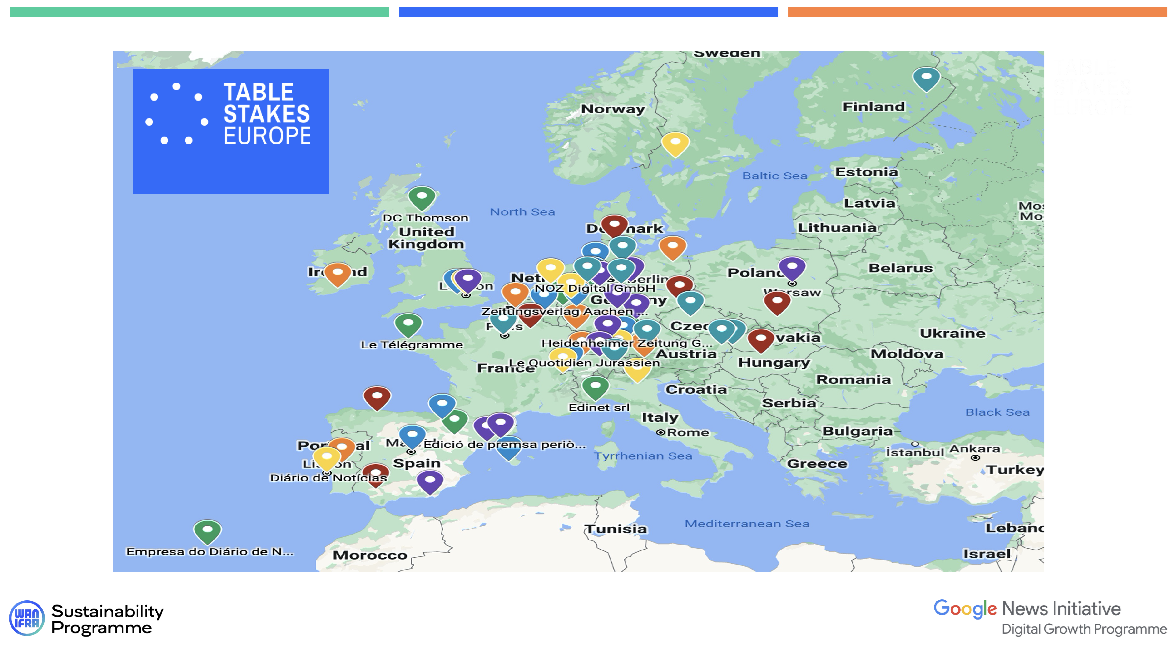 2019: Table Stakes Europe
"Many accelerators do a good job of conveying techniques to drive funnel results. Table Stakes Europe, in contrast, has a much deeper, more profound — and crucially, more sustainable impact on participating news groups." - Vincent Peyrègne, CEO , WAN-IFRA

2020: HBN
Led by performance-driven change veteran Gina Ciganik, HBN has pioneered efforts to eliminate toxic "forever chemicals" from the buildings in which peole work, live and play – and spend 90% of our time.

2021: "Innovative network amplifying Black and brown media outlets" — Oprah Daily
Sara Lomax and S. Mitra Kalita launch the first-ever network of high performing news media owned by people of color.

2023: Strategic Doing Networks Launched
Strategic Doing Networks combines the methods and disciplines of Strategic Doing, Performance-Driven Change and our Cohort Architecture for scaling change. CONNECTS provides a platform for groups who seek to learn and use these methodologies to address complex, wicked challenges. Organizations and purpose networks confront many of these challenges in today's real world. If you would like to learn more about how to leverage teams to significantly increase your odds of success, please connect with us.
Strategic Doing is precisely what we need at this moment.
American cellist Yo Yo Ma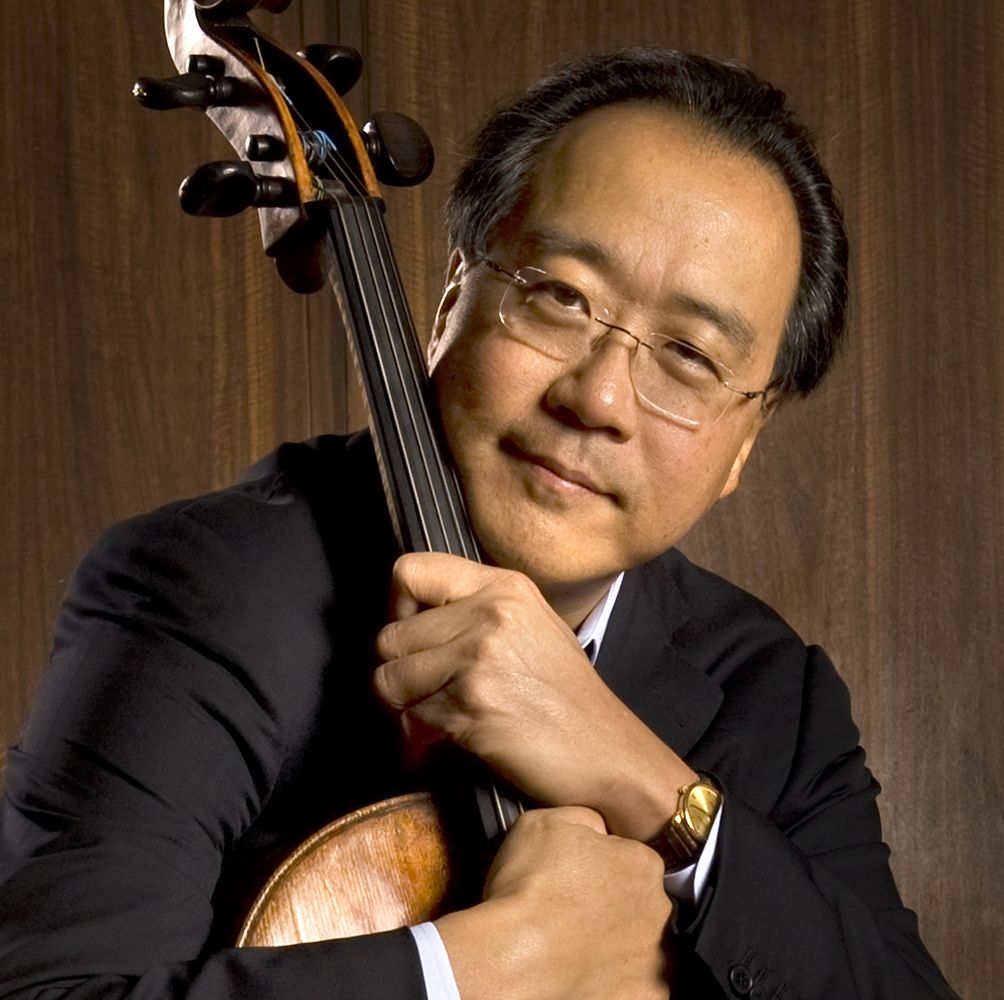 If you're talking about collaboration, Strategic Doing provides a foundation.
Chief Innovation Officer Ben Amaba
IBM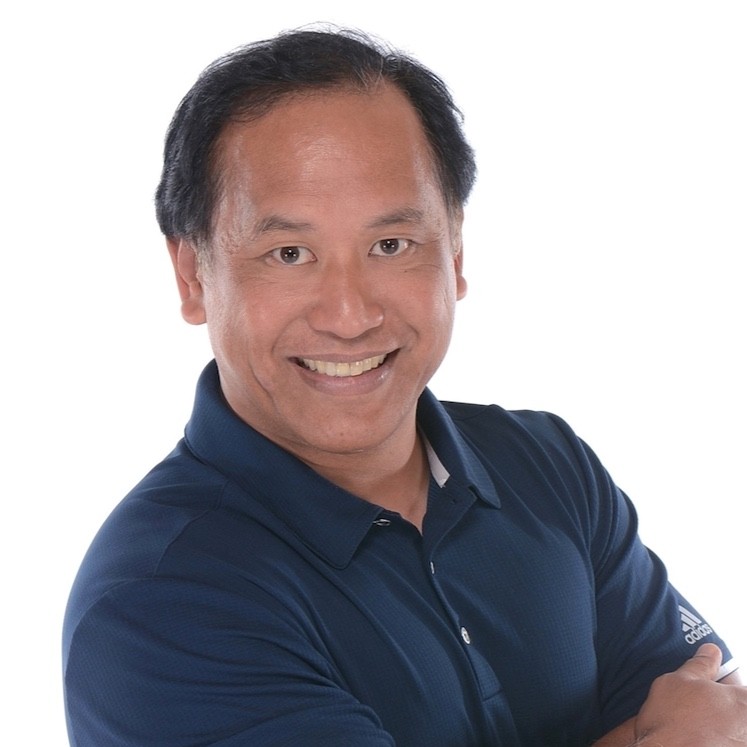 I've worked with other large companies trying to do open innovation, but this process is unique. This is the most clear and concise open innovation process I've seen.
Mark Scotland
4.0 Analytics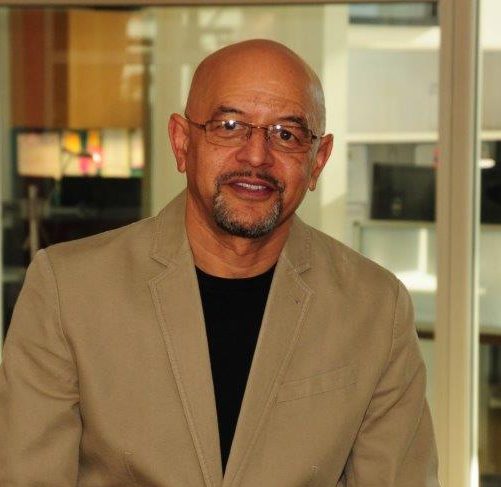 Implementing Strategic Doing helps organizations collectively develop new habits that foster a culture of innovation and create enhanced engagement within teams.
Jennifer Horn-Frasier
Bluebird Sky Solutions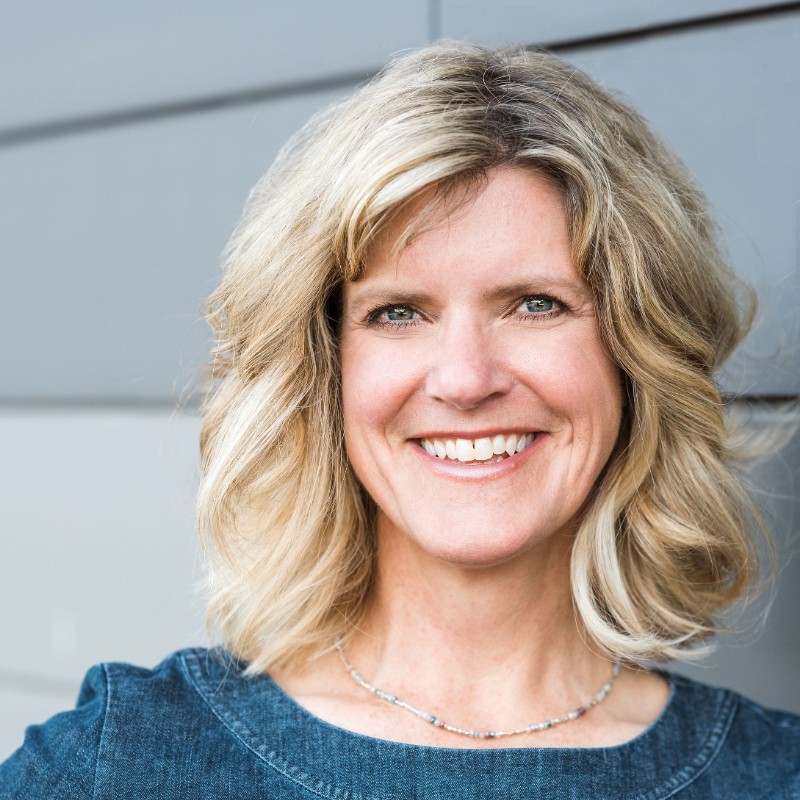 Strategic Doing is like rocket fuel for complex collaborations, quickly propelling teams from ideas to action plans.
Jennifer Hunter
Gensyn Design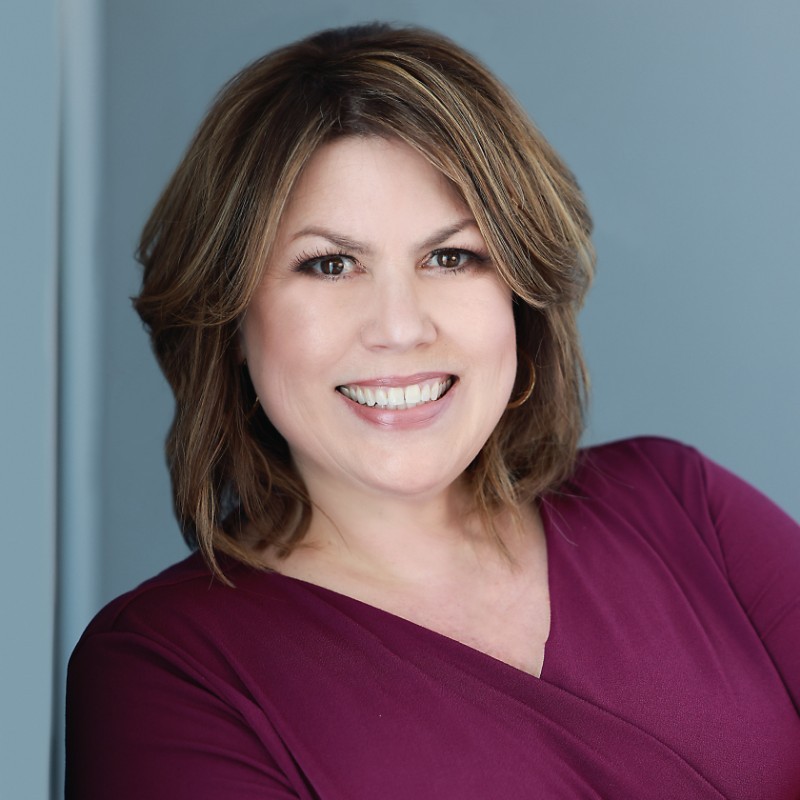 Using Strategic Doing, groups chart an equitable and swift pathway to collaborate, co-create, and innovate.
Jane Rogan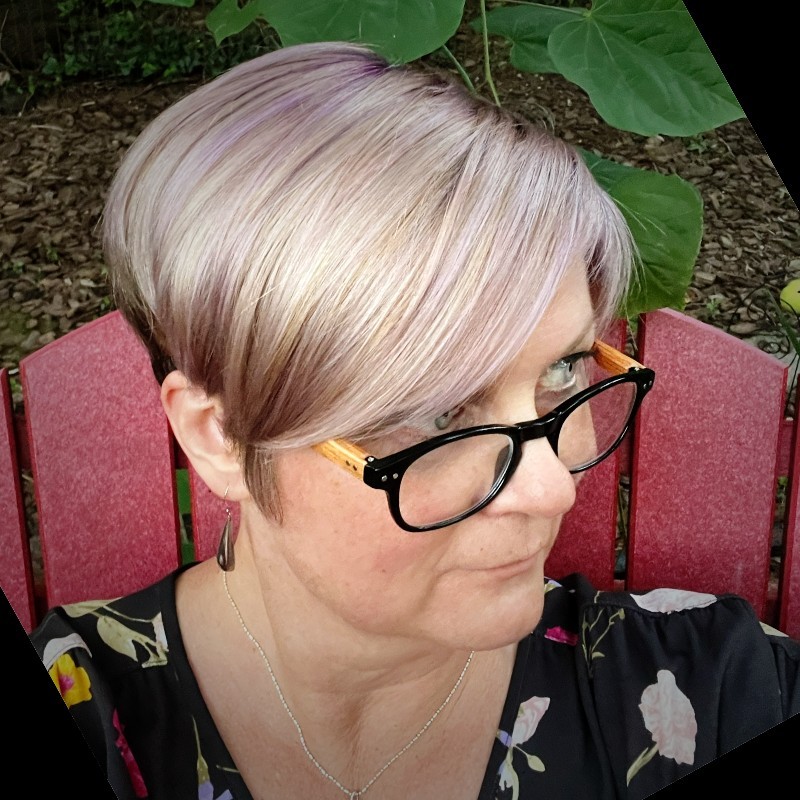 Before I knew what Strategic Doing was, the process, principles, and humanistic spirit was already a part of my daily life.  After becoming more acquainted, and incorporating the practice into my life, things became even clearer.
Director of Community-Based Implementation and Engagement Kenyetta Dotson
MSU, Flint, MI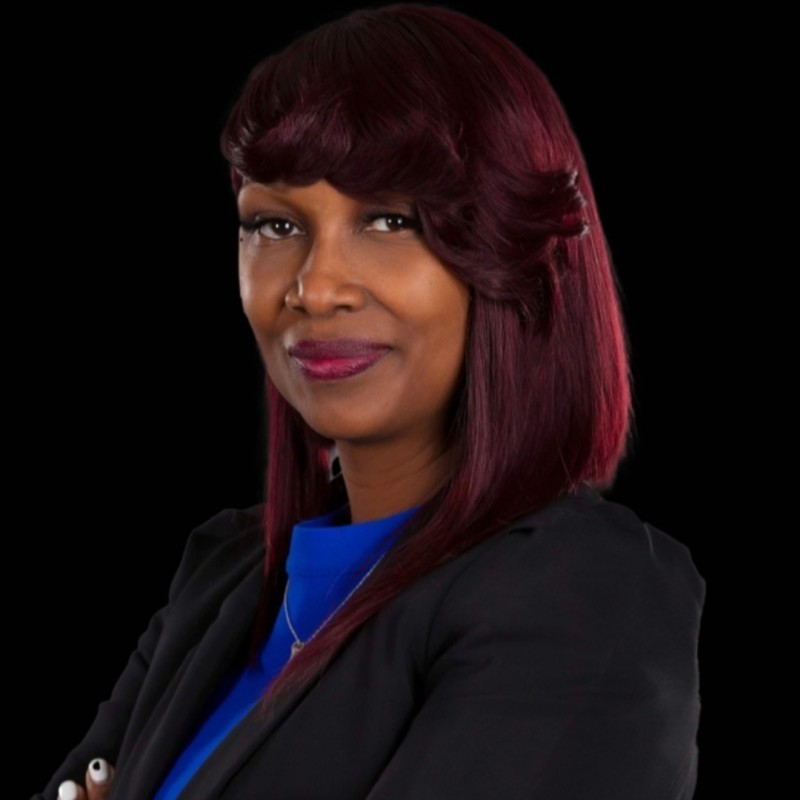 Integrating SD into my work and vocabulary has reshaped my approach to community development. It isn't always easy, but it helps me bring more energy, hope, and meaningful collaboration to the people I serve in rural Oregon and beyond.
Principal Nancy Franklin
Franklin Solutions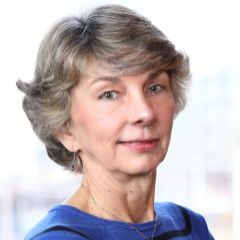 Subscribe To Our Newsletter