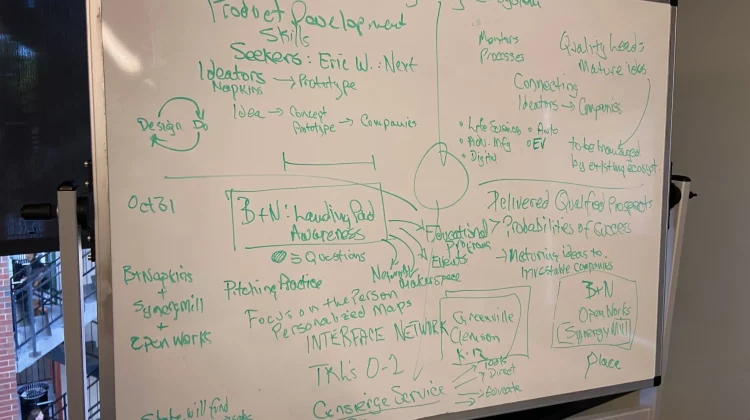 Facing a Wicked Problem? Impose Constraints
Yesterday, I spent part of the day coaching an ecosystem builder in Greenville on designing a very early-stage approach — Phase 0 — to strengthen the region's entrepreneurial ecosystem.
There's much to absorb, and he tends to get pulled in different directions when talking to people.
His problem underscores the advantage of imposing constraints on a complex challenge. When you impose constraints, you focus your energy and can become more creative.
It's counterintuitive, but it works.
In his case, I mapped his challenge using a template to design and guide ecosystems. These constraints help organize complex information. They also deliver him to the doorstep of explaining his initiative clearly and coherently.
If you'd like to dig deeper into this concept, check out the book A Beautiful Constraint.